James H. McCollum
Attorney
Mr. McCollum has practiced law in Alaska since 1977. He received a J.D. degree from the University of Texas School of Law in 1976, and in 1977 was admitted to the Alaska Bar Association and the State Bar of Texas. McCollum is recognized as one of Alaska's leading real estate attorneys, though he is perhaps best known for his work on condominiums. McCollum has represented real estate owners, real estate agents, land developers, home builders, lenders and title insurance companies. His representation of developers and builders has included property acquisition, financing, leasing and the creation of condominiums and planned communities. His litigation experience includes contract and title disputes, bid protests, construction disputes, and environmental litigation. He has represented clients before the Planning and Zoning Commission, the Municipal Assembly, and the Superior Court with respect to land use issues. He served on the Anchorage Mayor's Real Estate Advisory Task Force from 2006 through 2009.
Panelist and Author of Continued Legal Education Programs:
Modern Commercial Real Estate Financing, Alaska Bar Association (1984)
Mortgage Foreclosure and Repossession in Alaska, National Business Institute (1989)
Basic Real Estate Law in Alaska, National Business Institute (1992)
Keys to Success in a Real Estate Transaction in Alaska, National Business Institute (1993)
Claims against Building Industry Professionals, Alaska Bar Association (2004)
Creating and Financing Common Interest Communities in Alaska: What You Really Need To Know, Alaska Bar Association (2007)
Ralph B. Cushman
Attorney
Mr. Cushman's practice is mainly commercial and real estate litigation, including trials and appeals.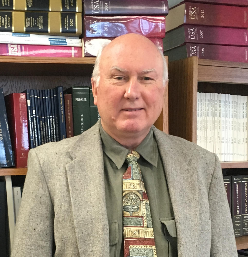 Undergraduate degree: B.B.A. (major accounting), University of Texas at Austin, 1972
Law degree: J.D., University of Puget Sound, 1983
Admitted to Alaska Bar: October, 1983
McCollum & Rounds, LLC has a wonderful support staff who are professional and dedicated to providing our clients with a high level of service. Our staff members are an experienced team who take personal pride in their work and value their responsibility in providing quality legal support. You can count on open communication, responsiveness and accountability in your relationship with our staff members.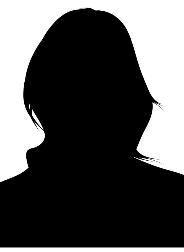 Shelley R. Rounds
Office Manager • Legal Assistant
Ellen B. Collins
Real Estate Clerk
J. Taylor Rounds
Attorney
Mr. Rounds joined our firm in December of 2018. He was born and raised in Anchorage, and earned his B.S. in Political Science from Oregon State University in 2008 and his Juris Doctorate magna cum laude from Gonzaga University School of Law in 2011. He practiced law in Alaska for seven years in the area of litigation defense before joining our firm. Rounds practices in the areas of real estate transaction and real estate litigation here at McCollum & Rounds, LLC.
Jiale Turner
Legal Secretary